Updated Winter 2017

This course is the entry point for students to learn SAS programming and is a prerequisite for the second SAS programming course. Students will learn how to plan and write SAS programs to solve common data analysis problems. Instruction provides practice running and debugging programs. The emphasis is placed on reading input data, creating list and summary reports, defining new variables, executing code conditionally, reading raw data files and SAS data sets and writing the results to SAS data sets.

SAS ESSENTIAL STANDARDS

SAS PROGRAMMING FUNDAMENTALS

Apply SAS Base programming concepts.
Apply techniques to create basic and advanced reports.

ADVANCED DATA MANIPULATION TECHNIQUES

Apply advanced programming techniques to manipulate data.
Apply advanced techniques to read data into SAS and manipulate records.
---
Chapter 2: 2/1
Chapter 4: 2/13
Chapter 6 Section 1-3: 3/2
Chapters 7-8: 3/31
​Chapters 10-11: 5/17
​Chapter 13: Estimated: 5/16

Chapters 2-3: 2/6
Chapters 4-5: 2/20
Chapter 6: 3/8
Chapters 1-7: 3/24
Chapters 7-9: 4/5
Chapters 10-12: 5/9
Chapters 13-15: Estimated 5/26
Powered by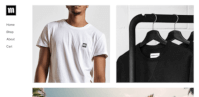 Create your own unique website with customizable templates.